COVERUP UPDATE: CIP Violation Database and FOIAs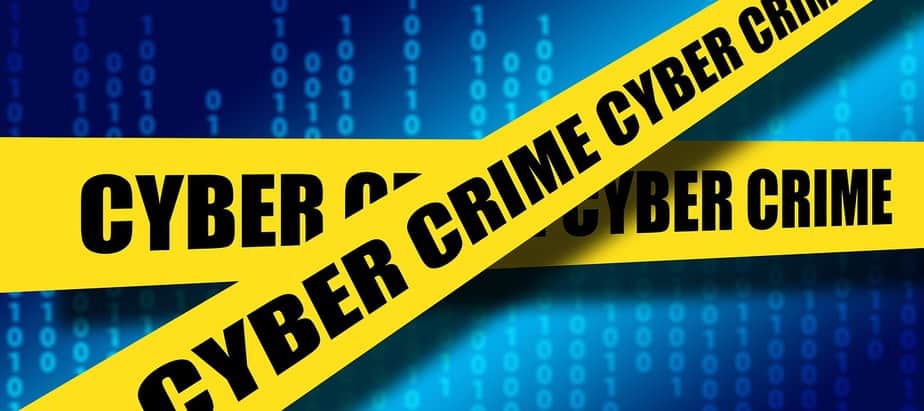 Updated on 29 June 2020
---
FOIA Lawsuit and CIP Violation Database: Exposing the NERC CIP Coverup
I created the CIP violation database to disclose to the public the identities of violators of Critical Infrastructure Protection (CIP) standards as my investigation continues. These identities have been covered up by the North American Electric Reliability Corporation (NERC) and the Federal Energy Regulatory Commission (FERC) since 2010. [Read details of the coverup and my investigation HERE.] Unfortunately, I have been forced to file a lawsuit against FERC under the Freedom of Information Act (FOIA) due to FERC's delay and denial of my FOIA requests. Details on my FOIAs and the lawsuit are all posted below.
Here is the current status of the CIP coverup and my FOIAs
| | |
| --- | --- |
| Date Updated: | 6/27/2020 |
|   |   |
| Total URE Dockets: | 263 |
| FOIAs Filed for: | 259 |
| Total UREs *: | 1495 |
|   |   |
| FOIA URE Names Released: | 10 |
| FOIA URE Names Denied: | 85 |
* Note: As of 2019 NERC is also hiding the number of UREs covered in spreadsheet NOPs, so we can no longer accurately determine the number of URE's involved.
SCROLL DOWN FOR CIP VIOLATION DATABASE!
Background
I have filed 4 FOIA requests (so far) for the names of UREs ("Unidentified Registered Entities") which is the industry euphemism for "covered up company name." In addition, I was also forced to file a FOIA to get NERC's and the utility industry's objections to my FOIAs (ridiculous, I know). I also had to file a FOIA to disprove the electric industry's assertion that FERC has officially blessed off on withholding the names of CIP violators – and there were no responsive documents. So the industry is misrepresenting this (or lying, depending on how charitable you'd like to be).
As a result of my December 2018 FOIA request, January 2019 FOIA Request and August 2019 FOIA request I will be getting the names a few at a time from FERC and will update the database as I get them. (Read FERC's first response letter HERE.) Note that I have objected to FERC's "rolling" treatment of my FOIA requests which appear to be a delay tactic to appease the industry.
As of June 26, 2020 FERC has processed only 88 of 259 dockets under my FOIA lawsuit. 
At this rate, it will take FERC about 2 years to process my FOIAs.
Unfortunately, I do not think this unacceptable delay is anything other than an attempt by FERC to constructively deny the FOIA. The Court agreed and on January 28, 2020 issued an order requiring FERC to process 10-15 dockets per month until production is complete.
I will continue to work in FERC rulemaking and Motions to intervene (see HERE, HERE, HERE and HERE) to fix this NERC coverup permanently.
It is also important to note that the entire electric utility industry is actively fighting these FOIAs. This is an extraordinary level of objection to disclosure of regulatory actions that the American people have the right to know about!
I will only be posting the names that are confirmed. For example, you will find that in Docket NP18-7 the violator is Pacific Gas and Electric Company (PG&E). This was confirmed by a previous FOIA I filed.
The Database gives you details on all the covered up CIP violations to date and will be updated with the names of "UREs" as I receive them.
FOIA Documents
I will post the FOIAs and all responses, disclosures, denials and appeals below.
---
FOIA Lawsuit: Mabee v. Federal Energy Regulatory Commission
(NOTE: Lawsuit covers FOIAs 2019-0019, 2019-0030 and 2019-0099 below)
Click HERE For Press Release On Lawsuit
---
FOIA 2019-0099 (For FERC "URE" Dockets from January-July 2019)
Click HERE for my August 3, 2019 FOIA request to FERC
Click HERE for FERC's September 17, 2019 determination Letter (Denial)
Click HERE for my September 24, 2019 FOIA appeal to FERC (2019-0099)
Click HERE for FERC's November 7, 2019 denial of my appeal
---
FOIA 2019-0019 (for FERC "URE" Dockets from 2014-2018)
Click HERE for my December 18, 2018 FOIA request to FERC
Click HERE for FERC's January 18, 2019 "Submitter's Rights Letter."
Click HERE for NERC's January 28, 2019 objections to my FOIA
Click HERE for the electric industry Trade Associations objections to my FOIA
Click HERE for FERC's February 28, 2019 "Notice of Intent to Release" Letter
Click HERE for FERC's March 18, 2019 determination (with disclosed documents)
Click HERE for FERC's April 2, 2019 second determination (denial)
Click HERE for my April 17, 2019 FOIA appeal to FERC
Click here for NERC's April 23, 2019 objections to my FOIA
Click HERE for FERC's June 12, 2019 denial of my appeal
Click HERE for my August 3, 2019 estimated completion date request to FERC
Click HERE for my September 13, 2019 FOIA appeal to FERC (2019-0019)
Click HERE for FERC's October 21, 2019 denial letter
Click HERE for FERC's January 16, 2020 denial letter

---
FOIA 2019-0030 (for FERC "URE" Dockets from 2010-2013)
Click HERE for my January 12, 2019 FOIA request to FERC
Click HERE for NERC's February 15, 2019 objections to my FOIA
Click HERE for the electric industry Trade Associations objections to my FOIA
Click HERE for FERC's March 20, 2019 "Notice of Intent to Release" Letter
Click HERE for FERC's May 17, 2019 determination (with disclosed documents)
Click HERE for FERC's June 13, 2019 "Notice of Intent to Release" Letter
Click HERE for my August 3, 2019 estimated completion date request to FERC
Click HERE for FERC's September 3, 2019 determination (with disclosed documents)
Click HERE for my September 13, 2019 FOIA appeal to FERC (2019-0030)
Click HERE for FERC's October 25, 2109 denial letter
Click HERE for FERC's December 12, 2019 determination letter (with disclosed documents)
Click HERE for FERC's February 26, 2020 denial letter
Click HERE for FERC's March 30, 2020 denial letter
Click HERE for FERC's April 28, 2020 denial letter
Click HERE for FERC's May 19, 2020 "Notice of Intent to Release" Letter
Click HERE for FERC's May 27, 2020 denial letter
Click HERE for FERC's June 26, 2020 denial letter
---
FOIA 2019-0056 (FOIA for the objections to my FOIAs)
Click HERE for my March 15, 2019 FOIA to get the objections to my previous FOIAs
Click HERE for FERC's April 26, 2019 "Notice of Intent to Release" Letter
Click HERE for FERC's May 17, 2019 determination (with disclosed documents)
Click HERE for Trade Associations objections to my FOIAs (Filed with Docket NP19-4-000)
---
FOIA 2019-0061 (For alleged "agreement" between FERC and NERC)
Click HERE for my FOIA for the alleged "agreement" between FERC and NERC to withhold identities
Click HERE for FERC's Response (no responsive documents – in other words, the industry lied)
---
FOIA 2018-0075 (for FERC Docket NP18-7-000)
Click HERE for my April 13, 2018 FOIA request to FERC
Click HERE for FERC's May 25, 2018 denial letter
Click HERE for my June 16, 2018 FOIA appeal to FERC
Click HERE for August 2, 2018 letter from FERC
Click HERE for August 24, 2018 letter and disclosed documents from FERC
---
FOIA 2020-0043  (For FERC "URE" Dockets from August-December 2019)
Click HERE for my January 1, 2020 FOIA Request to FERC
Click HERE for FERC's February 19, 2020 denial letter
Click HERE for my May 3, 2020 Appeal in FOIA 2020-0043
Click HERE for FERC's June 16, 2020 appeal denial letter

---
| Date | Event |
| --- | --- |
| 1/26/2023 | Interview: Brannon Howse Live |
| 1/19/2023 | Meeting: Secure the Grid Coalition |
| 1/18/2023 | State Capital: Screening of Grid Down Power Up |
| 1/17/2023 | Premiere: Grid Down Power Up |
| 1/16/2023 | Posted: How to Fix Electric Grid Security |
| 1/16/2023 | Newsletter to subscribers |
| 1/11/2023 | Quoted: Newsweek Magazine |
| 1/11/2023 | Quoted: Tri-City Herald "Recent substation vandalism added to rising number of attacks on Washington power grid" |
| 1/09/2023 | Interview: Kim Monson Show |
| 12/30/2022 | Interview: Greg Allison's YouTube Channel |
| 12/16/2022 | Quoted: Washington Examiner "Electrical substations, the Achilles' heel of America's vulnerable energy grid" |
| 12/16/2022 | Quoted: WFAE (NPR) "Could a distributed power network guard against threats to the grid like the Moore attack?" |
| 12/14/2022 | Quoted: NPR "Few answers in Moore County more than a week after substation attacks" |
| 12/9/2022 | Interview: Newsnation Network (Chris Cuomo) |
| 12/9/2022 | Interview: Insider (Daniel Allen) |
| 12/9/2022 | Interview: Newsweek (Tom O'Connor) |
| 12/8/2022 | Interview: Bloomberg (Mark Chediak) |
| 12/7/2022 | Filed: Motion in EL21-99-000 Requesting FERC Take Official Notice |
| 12/6/2022 | Interview: ABC 11 Eyewitness News Raleigh, NC (Josh Chapin) |
| 12/6/2022 | Interview: Lindell-TV Brannon Howse |
| 12/6/2022 | Interview: CNN (Ana Cabrera) |
| 12/6/2022 | Interview: NPR KCUR Kansas City (Frank Morris) |
| 12/6/2022 | Interview: WSOC-TV Charlotte, NC (Madison Carter) |
| 12/5/2022 | Interview: WFAE, Charlotte, NC NPR (David Boraks) |
| 12/5/2022 | Quoted: WHQR/WFAE (NPR): Moore County attack shows U.S. electric grid's Achilles' heel |
| 12/5/2022 | Updated: OE-417 Database |
| 11/1/2022 | Presentation with Senator Bob Hall, Plano, TX. |
| 10/19/2022 | Presentation: InfraGard NDRC Summit |
| 9/27/2022 | Filed: Plaintiff's Reply Brief (Mabee v. FERC) |
| 8/28/2022 | Quoted: CBS: "Vulnerable U.S. electric grid facing threats from Russia and domestic terrorists" |
| 6/28/2022 | Interview: The Kate Dalley Show |
| 6/24/2022 | Presentation: InfraGard Central PA |
| 6/13/2022 | Filed: Plaintiff's Cross Motion (Mabee v. FERC) |
| 6/10/2022 | Presentation: Philadelphia InfraGard |
| 05/18/2022 | Presentation: Panel Discussion / Grid Down Power Up Documentary |
| 4/1/2022 | Updated: OE-417 Database |
| 3/31/2022 | Cited: "Rangely residents organizing WRAP" |
| 3/31/2022 | Interview: KVUE News, Austin, TX |
| 3/9/2022 | Interview: The Matt Buff Show AM 950 and 94.9 FM Orlando |
| 3/3/2022 | Filed: Letter to U.S. Department of Energy, Office of Cybersecurity, Energy Security, and Emergency Response |
| 3/3/2022 | Presentation: Rangely CO Civil Preparedness |
| 3/2/2022 | Interview: Green Greg's YouTube Channel |
| 3/2/2022 | Interview: Gary Sadlemyer KFAB Omaha |
| 3/1/2022 | Interview: Bill Martinez Show |
| 2/28/2022 | Interview: The Schilling Show (WINA AM/FM) |
| 2/28/2022 | Interview: Frank Gaffney, Secure Freedom Radio |
| 2/28/2022 | Interview: The Lars Larson Show |
| 2/28/2022 | Posted: 60 Minutes – How secure is America's electric grid? |
| 2/27/2022 | Interview: 60 Minutes |
| 2/25/2022 | Newsletter sent to subscribers |
| 1/19/2022 | Updated: Q: How Did We Become So Vulnerable? |
| 1/18/2022 | Filed: Motion to Intervene and Comments of Michael Mabee in RM22-5-000 |
| 1/18/2022 | Posted: Rate Recovery: How Electric Customers Fund Industry Lobbying |
| 1/15/2022 | Filed: FOIA Request with FERC (NOPs August-December 2021) |
| 1/6/2022 | Newsletter sent to subscribers |
| 12/21/2021 | Quoted in Industrial Cyber: "DOE must address risks, vulnerabilities in critical electric infrastructure sector with mandatory standards." |
| 12/19/2021 | Filed: Comments and Recommendations of Michael Mabee on Energy Sector Supply Chain Review |
| 12/19/2021 | Posted: Energy Sector Supply Chain Review – U.S. Department of Energy |
| 12/16/2021 | Posted: Criminally Negligent Homicide in February 2021 Texas Blackout Deaths? |
| 12/8/2021 | Interview: George Noory Coast to Coast AM |
| 11/24/2021 | Newsletter sent to subscribers |
| 11/16/2021 | Quoted in Industrial Cyber: Chinese transformers in critical electric sector confirmed by two US administrations |
| 11/13/2021 | Updated: CIP Violation Database, FOIA Lawsuit |
| 11/10/2021 | Filed: Motion of Complainant Requesting FERC Take Official Notice |
| 11/2/2021 | Quoted: Industrial Cyber "Safeguarding electric infrastructure takes center stage at DOE's inaugural SEAB meeting" |
| 10/28/2021 | Filed: Letter to the National Cyber Director |
| 10/28/2021 | Posted: Comments of Michael Mabee to the Secretary of Energy Advisory Board |
| 10/21/2021 | Posted: Comments of Michael Mabee to the Electricity Advisory Committee |
| 10/14/2021 | Filed: Opposition to FERC's Emergency Motion |
| 10/14/2021 | Filed: FOIA with DHS-CBP for import data |
| 10/9/2021 | Published: Database of Chinese Transformers and Equipment in the U.S. Electric Grid |
| 9/22/2021 | Interview: The Kim Monson Show KLZ 560 AM |
| 9/16/2021 | Newsletter sent to subscribers |
| 9/15/2021 | Posted: How the electric utility industry torpedoed grid security |
| 9/7/2021 | Federal Register: "Complaint of Michael Mabee and Petition To Order Mandatory Reliability Standards for Equipment and Monitoring Systems Marketed From the People's Republic of China; Notice of Complaint." |
| 9/7/2021 | Filed: Joint Status Report |
| 8/30/2021 | Interview: Green Gregs YouTube Channel |
| 8/28/2021 | Newsletter sent to subscribers |
| 8/26/2021 | Filed: FERC Complaint on Chinese Transformers |
| 8/26/2021 | Posted: Chinese Transformer Complaint Filed with U.S. Government |
| 8/25/2021 | Interview: The Jacki Daily Show |
| 8/23/2021 | Interview: Jonathan Hollerman's YouTube Channel |
| 8/23/2021 | Published: Physical Security chapter of Blackout Warfare (Dr. Peter Pry) |
| 8/14/2021 | Updated: Government Documents Library |
| 8/14/2021 | Updated: OE-417 Electric Disturbance Database |
| 8/12/2021 | Posted: U.S. Electric Grid Imports More Chinese Transformers in 2020 and 2021 |
| 8/6/2021 | Interview: Securing America TV |
| 8/5/2021 | Interview: Frank Gaffney, Secure Freedom Radio |
| 8/4/2021 | Newsletter sent to subscribers |
| 8/3/2021 | Posted: Secret Penalties: The Electric Grid Is Making You Pay Their Fines |
| 8/2/2021 | Filed: FOIA with FERC for NOPs January-July 2021 |
| 7/31/2021 | Posted: Government Misses the Boat on Grid Security – Again |
| 7/29/2021 | Updated: CIP Violation Database |
| 7/19/2021 | Interview: Grid Down - Final Warning |
| 7/15/2021 | Presentation: National CERT Conference, Springfield, MO |
| 6/24/2021 | Presentation: With Frank Gaffney, Dallas, TX (The Tavern) |
| 6/7/2021 | Filed: Joint Status Report |
| 6/5/2021 | Newsletter sent to subscribers |
| 6/4/2021 | Filed: Comments and Recommendations on U.S. DOE Request for Information |
| 6/4/2021 | Posted: Critical Electric Infrastructure – The Government Must Step Up |
| 5/28/2021 | Posted: FERC Dismisses Texas Grid Collapse Complaint |
| 5/24/2021 | Quoted: Washington Examiner: Biden leaves electric grid vulnerable to Chinese checkmate |
| 5/1/2021 | Updated: CIP Violation Database and FOIAs |
| 4/25/2021 | Filed: Appeal of DOE FOIA Request HQ-2020-00185-F for Constructive Denial |
| 4/22/2021 | Filed: Comments in FERC Docket AD21-9-000 |
| 4/19/2021 | Filed: Verbal testimony in FERC Docket AD21-9-000 |
| 4/11/2021 | Filed: Testimony in TX SB 1606 - All Hazards Grid Security |
| 4/11/2021 | Posted: Testimony of Michael Mabee on SB 1606 – All Hazards Grid Security |
| 4/1/2021 | Updated: CIP Violation Database |
| 3/31/2021 | Filed: Motion in FERC Docket EL21-54-000 |
| 3/24/2021 | Presentation: Protecting Our Nation's Power Supply After the Collapse of the Texas Electric Grid |
| 3/14/2021 | Filed: Motion in FERC Docket EL21-54-000 |
| 3/8/2021 | Filed: Joint Status Report |
| 3/7/2021 | Newsletter sent to subscribers |
| 3/7/2021 | Requests for Intervention in EL21-54-000 to multiple agencies and officials |
| 3/4/2021 | Presentation to the Wichita Falls (TX) Tea Party |
| 2/28/2021 | Filed: FERC Complaint Docket Number EL21-54-000 |
| 2/28/2021 | Posted: Federal Complaint Filed on Texas Grid Collapse |
| 2/21/2021 | Newsletter sent to subscribers |
| 2/21/2021 | Posted: We Are Plugged In To Life Support |
| 2/17/2021 | Posted: Texas Blackout: The Unacceptable Outcome of a Foreseeable Event |
| 2/16/2021 | Interview: Frank Gaffney, Senator Bob Hall and Michel Mabee discuss the Texas blackout. |
| 2/9/2021 | Interview: Secure Freedom with Frank Gaffney |
| 2/8/2021 | Newsletter sent to subscribers |
| 2/7/2021 | Posted: Chinese Transformers in the Electric Grid: Lights Out For NYC? |
| 2/5/2021 | Posted: Message to Governor Jennifer Granholm and the Department of Energy |
| 2/2/2021 | Interview: Secure Freedom |
| 2/2/2021 | Posted: Chinese Transformers in the Electric Grid |
| 2/1/2021 | Interview: Securing America |
| 1/30/2021 | Posted: The U.S. Has 300 Chinese Large Power Transformers |
| 1/29/2021 | Updated: CIP Violation Database |
| 1/28/2021 | Posted: Senator Murkowski Questions Cybersecurity Order Suspension |
| 1/24/2021 | Posted: Grid Supply Chain Cybersecurity Order "Suspended" |
| 1/4/2021 | Interview: Frank Gaffney, Secure Freedom Radio |
| 1/4/2021 | Posted: A Billion Reasons We Do Not Have Grid Security |
| 1/1/2021 | Filed: FOIA Filed with FERC for 2020 NOPs |
| 12/29/2020 | Newsletter sent to subscribers |
| 12/28/2020 | Published by Center for Security Policy: Recent Critical Infrastructure Attacks Expose Our Vulnerability - And the Need For Change |
| 12/27/2020 | Posted: Critical Infrastructure Attacks Expose Regulatory Failures |
| 12/23/2020 | Updated: FOIA Lawsuit Documents and CIP Violation Database |
| 12/7/2020 | Filed: Joint Status Report |
| 11/15/2020 | Updated: OE-417 Database |
| 10/20/2020 | Updated: CIP Violation Database |
| 10/8/2020 | Posted: Securing America with Frank Gaffney: Threats to the Electric Grid |
| 10/5/2020 | Posted: FERC: Who Will Be Responsible For All The Deaths If The Grid Goes Down? |
| 9/25/2020 | Posted: Federal Energy Regulatory Commission Lays Down On The Job! |
| 9/25/2020 | Updated: CIP Violation Database |
| 9/24/2020 | Updated: OE-417 Database |
| 9/7/2020 | Newsletter sent to subscribers |
| 9/7/2020 | Posted: EMP Progress Report – A National Disgrace |
| 9/6/2020 | Filed: Joint Status Report |
| 8/27/2020 | Updated: CIP Violation Database |
| 8/5/2020 | Posted: EMP Ignorance Is Bliss – Dr. Peter Vincent Pry |
| 7/31/2020 | Updated: CIP Violation Database and FOIA Lawsuit |
| 6/30/2020 | Updated: CIP Violation Database |
| 6/30/2020 | Updated: OE-416 Database |
| 6/22/2020 | Posted: China: EMP Threat - A New Report by Dr. Peter Pry |
| 6/14/2020 | Posted: FERC Denies Grid Physical Security Complaint, BUT… |
| 6/12/2020 | Quoted: S&P Global - FERC rejects complaint seeking revamp of grid physical security measures |
| 6/8/2020 | Filed: JSR in Lawsuit Mabee v. FERC |
| 6/8/2020 | Filed: Joint Status Report |
| 6/6/2020 | Posted: Secure the Grid Coalition Opposes Senate Bill S.3688 |
| 6/5/2020 | Filed: Motion in FERC Docket EL20-46-000 |
| 6/4/2020 | Filed: Letter to the Cyberspace Solarium Commission |
| 5/20/2020 | Federal Register. "Complaint of Michael Mabee Related to Critical Infrastructure Reliability Standard; Notice of Complaint." |
| 5/14/2020 | Posted: Electric Industry Lobbyist's China Ties Questioned |
| 5/13/2020 | Filed: Motions in FERC Docket EL20-46-000 |
| 5/12/2020 | Posted: Supply Chain Cybersecurity Complaint Filed with FERC |
| 5/11/2020 | Filed: Complaint with FERC - Supply Chain Cybersecurity FERC Docket EL20-46-000 |
| 5/4/2020 | Newsletter sent to subscribers |
| 5/3/2020 | Filed: Appeal in FERC FOIA 2020-0043 |
| 5/3/2020 | Posted: Executive Order 13920: Securing the United States Bulk-Power System |
| 4/30/2020 | Updated: CIP Violation Database |
| 4/28/2020 | Updated: OE-417 Database |
| 4/10/2020 | Filed: Protest and Comments in FERC Docket RM17-13, et al |
| 4/10/2020 | Posted: Electric Industry Wants to Defer Implementation of Cybersecurity |
| 3/28/2020 | Filed: Motion for FERC to take official notice in EL20-21-000 |
| 3/19/2020 | Filed: Testimony on the USGS Geomagnetism Program |
| 3/15/2020 | Posted: Electric Sector Protests Effective Grid Physical Security |
| 3/13/2020 | Posted: Emergency Preparedness: Souhegan and Derry CERT |
| 3/12/2020 | Presentation: Derry New Hampshire |
| 3/9/2020 | Filed: Joint Status Report |
| 3/8/2020 | Posted: New Hampshire Rep. David Testerman on Grid Physical Security |
| 3/6/2020 | Filed: Testimony on the USGS Geomagnetism Program |
| 3/4/2020 | Posted: Former CIA Director James Woolsey on Grid Physical Security |
| 2/28/2020 | Federal Register. "Complaint of Michael Mabee Related to Critical Infrastructure Reliability Standard; Notice of Supplemented Complaint." |
| 2/23/2020 | Newsletter sent to subscribers |
| 2/20/2020 | Posted: Loopholes in Grid Physical Security Identified |
| 2/20/2020 | Presentation: New Hampshire InfraGard, Pembroke, NH |
| 2/20/2020 | Sent: Letter to U.S. Department of Homeland Security |
| 2/20/2020 | Sent: Letter to U.S. House Committee on Energy and Commerce |
| 2/20/2020 | Sent: Letter to U.S. Department of Defense |
| 2/20/2020 | Sent: Letter to U.S. Senate Committee on Energy and Natural Resources |
| 2/19/2020 | Filed: Grid Physical Security Docket EL20-21-000 |
| 2/19/2020 | Presentation: Lakes Region CERT, Tilton, NH |
| 2/14/2020 | Posted: FEMA's Strategic Plan and the NDAA: A Perfect Fit |
| 2/13/2020 | Filed: Letter to Cybersecurity and Infrastructure Security Agency (CISA) |
| 2/13/2020 | Filed: Letter to FEMA Administrator Pete T. Gaynor |
| 2/13/2020 | Filed: Letter to Department of Defense (DoD) |
| 2/13/2020 | Filed: Letter to General Joseph L. Lengyel (CNGB) |
| 2/12/2020 | Federal Register. "Complaint of Michael Mabee Related to Critical Infrastructure Reliability Standard; Notice of Complaint." |
| 2/12/2020 | Filed: Federal Register Notice of Complaint in EL20-21-000 |
| 2/12/2020 | Posted: Greg Allison and Michael Mabee Talk Grid Security On YouTube |
| 2/9/2020 | Published: OE-417 Electric Disturbance Events Database |
| 2/7/2020 | Posted: Complaint Filed About Inadequate Electric Grid Physical Security |
| 2/7/2020 | Press Package: Physical Security Docket EL20-21-000 |
| 2/5/2020 | Interviewed: Ringside Politics with Jeff Crouere (starts at 29 minutes) |
| 1/31/2020 | Posted: Coronavirus: Don't Panic, Prepare! |
| 1/29/2020 | Cited: Small Steps Toward Long-Term Power Outage Preparedness |
| 1/29/2020 | Filed: Formal Complaint of Michael Mabee Under New Docket EL20-21-000 |
| 1/24/2020 | Posted: Is the Tail Wagging The Dog in Grid Security? |
| 1/23/2020 | Filed: Comments in FERC Docket RR19-7-000 |
| 1/23/2020 | Posted: Video: EMP Threat (KSNV News Las Vegas) |
| 1/18/2020 | Posted: "Wired for Greed: The Shocking Truth About America's Electric Utilities" |
| 1/16/2020 | Newsletter sent to subscribers |
| 1/13/2020 | Filed: JSR in FOIA Lawsuit |
| 1/13/2020 | Filed: Joint Status Report |
| 1/13/2020 | Posted: Admiring the Problem of Electric Grid Security |
| 1/12/2020 | Updated: Government Documents Library |
| 1/1/2020 | Filed: FOIA Request to FERC |
| 12/30/2019 | Posted: Grid Physical Security – A Skeleton in the Government's Closet |
| 12/25/2019 | Newsletter sent to subscribers |
| 12/24/2019 | Posted: The "Ghost of EMP Protection Future" Visits This Holiday Season |
| 12/23/2019 | Filed: Letter to National Infrastructure Advisory Council (NIAC) |
| 12/13/2019 | Updated: COVERUP UPDATE: CIP Violation Database and FOIAs |
| 12/4/2019 | Published: DomPrep Journal: The Electric Grid - Overcoming Vulnerability. |
| 12/4/2019 | Updated: COVERUP UPDATE: CIP Violation Database and FOIAs |
| 12/3/2019 | Quoted: Washington Post: The Cybersecurity 202 |
| 12/1/2019 | Filed: Letter with New Hampshire Public Utilities Commission |
| 11/29/2019 | Newsletter sent to subscribers. |
| 11/28/2019 | Posted: Multiple States to FERC: "The public has a right to know" |
| 11/26/2019 | Filed: Letter to Senator Leahy |
| 11/20/2019 | Newsletter sent to subscribers |
| 11/17/2019 | Posted: (Reorganized) Government Documents Library |
| 11/16/2019 | Posted: Lawsuit filed to end electric grid coverup |
| 11/15/2019 | Filed: FOIA Lawsuit Mabee v. FERC Case 1:19-cv-03448 |
| 11/13/2019 | Interview: Frank Gaffney and Michael Mabee. |
| 11/12/2019 | Presentation: Central NH Public Health Bristol, NH |
| 11/8/2019 | Newsletter sent to subscribers |
| 11/8/2019 | Letter: House Committee on Ethics |
| 11/8/2019 | Letter: Senate Select Committee on Ethics |
| 11/7/2019 | Posted: Money Talks, Grid Security Walks |
| 11/6/2019 | Posted: The cavalry is not coming |
| 11/6/2019 | Presentation: IAEM Region 1 (Webinar) |
| 11/3/2019 | Filed: FOIA Request with Department of Homeland Security (DHS) |
| 11/3/2019 | Filed: FOIA Request #2 to Department of Energy |
| 11/2/2019 | Filed: FOIA Request #1 to Department of Energy |
| 10/26/2019 | Letter & Report: U.S. Securities and Exchange Commission |
| 10/26/2019 | Letter & Report: U.S. Congresswoman Ann McLane Kuster (NH) |
| 10/26/2019 | Letter & Report: U.S. House Committee on Energy and Commerce |
| 10/26/2019 | Letter & Report: U.S. Department of Energy—Office of the Inspector General |
| 10/26/2019 | Letter & Report: U.S. Government Accountability Office |
| 10/26/2019 | Letter & Report: National Association of Regulatory Utility Commissioners (NARUC) |
| 10/26/2019 | Letter & Report: U.S. Senate Committee on Energy and Natural Resources |
| 10/26/2019 | Letter & Report: U.S. Senator Angus King (ME) |
| 10/25/2019 | Filed: Comments on Regulatory Failures in AD19-18-000 |
| 10/23/2019 | Presentation: Amherst Lion's Club |
| 10/12/2019 | Presentation: Wilton, NH Fire Department |
| 10/11/2019 | Newsletter sent to subscribers |
| 10/11/2019 | Published: The Epoch Times - "Blackouts & Cover Ups" |
| 10/8/2019 | Posted: Kat McGhee: New Hampshire Rep. Steps Up On Grid Security |
| 10/7/2019 | Presentation: Seacoast MRC / Epping Fire Dept. NH |
| 10/4/2019 | Posted: Tommy Waller Breaks Down Grid Security – And What You Can Do! |
| 10/3/2019 | Meeting with NH Rep Kat McGhee |
| 10/1/2019 | Presentation: Winnipesaukee CERT Class |
| 9/30/2019 | Quoted: Inside Cybersecurity (Article link: HERE.) |
| 9/23/2019 | Filed: Appeal in FOIA 2019-0099 |
| 9/21/2019 | Presentation: Lincoln County Preparedness Fair (Maine) (Article link: HERE.) |
| 9/13/2019 | Newsletter sent to subscribers. |
| 9/13/2019 | Filed: Appeal in FOIA 2019-0019 |
| 9/13/2019 | Filed: Appeal in FOIA 2019-0030 |
| 9/11/2019 | Published: Journal of Domestic Preparedness. (Article link: HERE.) |
| 9/10/2019 | Posted: Duke Redux – A Repeat Cybersecurity Violator Exposed! |
| 9/6/2019 | Quoted: Wall Street Journal. (Article link: HERE.) |
| 9/3/2019 | Filed: Comments and Alternate Proposal in Docket No. AD19-18-000 |
| 9/3/2019 | Posted: UPDATED: CIP Violation Database and FOIAs |
| 9/3/2019 | Posted: FERC White Paper: We Need YOU In This Fight! |
| 8/27/2019 | Posted: EDTF Discredits False EPRI EMP Report |
| 8/26/2019 | Posted: CIP Coverup: The Proverbial Cat is Out of the Bag |
| 8/23/2019 | Filed: Reply Comments in FERC Docket AD19-13-000 |
| 8/15/2019 | Posted: The cavalry is not coming |
| 8/15/2019 | Presentation: Lincoln County EMA, Wiscasset, ME |
| 8/13/2019 | Interview (Annie Berdel) |
| 8/13/2019 | Posted: Prepper Chicks After Dark – Annie and Mike on the electric grid! |
| 8/5/2019 | Posted: Electric Disturbance Events: What is the public allowed to know? |
| 8/3/2019 | Newsletter sent to subscribers |
| 8/3/2019 | Filed: Request for completion date for FOIAs 2019-0019 & 2019-0030 |
| 8/3/2019 | Filed: FERC FOIA 2019-0099 (2019 through 7/31/2019) |
| 8/3/2019 | Posted: UPDATED: CIP Violation Database and FOIAs |
| 7/31/2019 | Posted: Jonathan Hollerman – EMP Attack Against Venezuela's Grid? |
| 7/22/2019 | Presentation: STG Dublin, NH |
| 7/14/2019 | Posted: Cybersecurity Hearing: The Grid is a Primary Target |
| 7/9/2019 | Posted: FOIA with DHS Reveals Congressional Frustration on EMP / GMD |
| 6/30/2019 | Posted: Free Aquaponics Book |
| 6/27/2019 | Newsletter sent to subscribers |
| 6/26/2019 | Posted: State-Sponsored Cyber War: What You Need to Know |
| 6/25/2019 | Interview (Karen Testerman Show) |
| 6/24/2019 | Posted: Electric Grid Cybersecurity: A Victory for the Secure the Grid Coalition |
| 6/20/2019 | Interview (Cisco Acosta) |
| 6/19/2019 | Posted: Pinehurst Texas: What Resilience Looks Like |
| 6/11/2019 | Interview on EEI/China (Civil Defense Radio) |
| 6/11/2019 | Posted: Civil Defense Radio: Mike and Preston on EEI and China |
| 6/9/2019 | Posted: FEMA's Response to My Letter: A Blow Off |
| 6/4/2019 | Newsletter sent to subscribers |
| 6/4/2019 | Posted: Is Edison Electric Institute Helping China Lobby For Less Grid Security? |
| 6/4/2019 | Presentation: New Hampshire Emergency Preparedness Conference, Manchester, NH |
| 5/29/2019 | Interview (Civil Defense Radio) |
| 5/29/2019 | Posted: Civil Defense Radio: Mike and Preston on Building a Culture of Preparedness |
| 5/20/2019 | Presentation: Governor's Conference on Volunteerism, Saint Anselm College, NH |
| 5/15/2019 | Posted: Annie Berdel and Michael Mabee Discuss the Grid |
| 5/14/2019 | Interview (Annie Berdel) |
| 5/12/2019 | Newsletter sent to subscribers. |
| 5/10/2019 | Posted: Regulatory Mutiny: The Grid Just Threatened FERC |
| 5/10/2019 | Presentation: Granite State Amateur Radio Association (Souhegan CERT) |
| 5/9/2019 | Filed: Reply comments to the Electric Industry in 192 "URE" Dockets (FERC) |
| 5/9/2019 | Filed: Reply comments to the Electric Industry in Docket NP19-4 (Duke Energy) (FERC) |
| 5/8/2019 | Interview (Karen Testerman) |
| 5/8/2019 | Presentation: Emergency Preparedness Seminar, Amherst, NH (Souhegan CERT) |
| 5/3/2019 | Posted: EPRI EMP Study: Frank Gaffney and Michael Mabee Break It Down |
| 5/2/2019 | Interview (Frank Gaffney) |
| 4/30/2019 | Posted: Duke Energy Notice of Penalty Docket Shut Down! |
| 4/29/2019 | Posted: EPRI EMP Report: Selling Snake Oil to America |
| 4/25/2019 | Newsletter sent to subscribers. |
| 4/25/2019 | Posted: Physical Security: The Electric Grid's Dirty Little Secret |
| 4/23/2019 | Presentation: Maine Partners in Preparedness Conference |
| 4/19/2019 | Posted: FERC Must Make A Choice |
| 4/17/2019 | Filed: FOIA Appeal to FERC (FOIA 2019-0019) |
| 4/10/2019 | Newsletter sent to subscribers. |
| 4/10/2019 | Posted: Q: How Did We Became So Vulnerable? |
| 4/6/2019 | Presentation: NH Integrated Emergency Volunteer Training, Bow, NH. |
| 4/4/2019 | Newsletter sent to subscribers. |
| 4/4/2019 | Quoted: Wall Street Journal. (Article link: HERE.) |
| 4/3/2019 | Posted: Is the Electric Industry Flipping POTUS The Bird? |
| 4/1/2019 | Filed: FOIA 2019-0061 (Alleged agreement between NERC and FERC regarding UREs) |
| 3/29/2019 | Newsletter sent to subscribers. |
| 3/29/2019 | Posted: Building a Culture of Preparedness |
| 3/28/2019 | Filed: Letter to FEMA re: Building a Culture of Preparedness |
| 3/27/2019 | Posted: President Issues Executive Order on EMP |
| 3/27/2019 | Presentation: Milford Rotary Club (Souhegan CERT) |
| 3/16/2019 | Posted: Grid Coverup: NERC's "Double Secret Probation" of CIP Violators Continues |
| 3/15/2019 | Filed: FOIA 2019-0056 (NERC and Industry objections to FOIA 19-19 and 19-30) |
| 3/8/2019 | Posted: FEMA: Let's Try Civil Defense |
| 3/1/2019 | Interview (Karen Testerman Show) |
| 3/1/2019 | Posted: Karen Testerman and Michael Mabee Talk Grid Security |
| 2/28/2019 | Posted: Dr. George Baker Speaks The Truth! |
| 2/23/2019 | Posted: NERC's "Cybersecurity Incident" Shell Game |
| 2/21/2019 | Filed: Motion to Intervene to FERC in Docket NP19-4 (Duke Energy) |
| 2/19/2019 | Filed: Motion to Intervene to FERC on 192 "URE" Dockets |
| 2/19/2019 | Quoted: Law360. (Article link: HERE.) |
| 2/18/2019 | Posted: Jacki Daily Show Interviews Michael Mabee |
| 2/17/2019 | Interview (Jacki Daily Show) |
| 2/16/2019 | Interview (Frank Gaffney) |
| 2/16/2019 | Posted: Frank Gaffney Interviews Mike Mabee on NERC Coverup |
| 2/16/2019 | Posted: Senate Cybersecurity Hearing: "The Russians are already in the grid!" |
| 2/13/2019 | Filed: FOIA with DHS for June 26, 2017 letter from Representative Scott Perry. |
| 2/8/2019 | Posted: Electromagnetic Pulse (EMP) Protection and Resilience Guidelines |
| 2/6/2019 | Posted: NERC Coverup Investigation Report |
| 2/5/2019 | Filed: Petition for Rulemaking with FERC (URE Cover Up) |
| 2/1/2019 | Posted: Why Thomas Popik should be a FERC Commissioner |
| 1/31/2019 | Posted: Dear Senators Murkowski and Manchin… |
| 1/30/2019 | Filed: Letter with Senate Energy Committee |
| 1/24/2019 | Posted: Final Three Unclassified EMP Commission Reports Released |
| 1/21/2019 | Posted: Transmission Vegetation Management Cover Up? |
| 1/13/2019 | Posted: FERC Commissioner Cheryl LaFleur: Step Up on Grid Security or Step Down! |
| 1/12/2019 | Filed: FOIA 2019-0030 (UREs 2010 – 2013) |
| 1/12/2019 | Posted: Randy Powers Interviews Michael Mabee – Part 2 |
| 1/2/2019 | Posted: Electric Grid Cyber Cover-Up: More Details Emerging |
| 12/18/2018 | Filed: FOIA 2019-0019 (UREs 2014-2018) |
| 12/18/2018 | Posted: These "Unidentified Registered Entities" Endangered the Electric Grid |
| 12/17/2018 | Meeting with Kelly Ayotte (Former NH AG and NH Senator) |
| 12/6/2018 | InfraGard EMP-SIG Summit Washington, DC |
| 12/6/2018 | Meeting with Rep. Kuster's staff, Washington, DC. |
| 11/16/2018 | Posted: The Congressional Electromagnetic Pulse Caucus |
| 11/11/2018 | Filed: Letter to Congresswoman Ann Kuster. |
| 11/11/2018 | Posted: Congresswoman Ann Kuster Says Electric Grid Is Vital |
| 11/10/2018 | Presentation: New England Long-Term Power Outage Summit, New England College |
| 11/1/2018 | Posted: EMP Commission Chairman's Report Released |
| 10/27/2018 | Posted: Long-Term Power Outage: There Is No Plan |
| 10/26/2018 | Posted: New England Long-Term Power Outage Summit |
| 9/12/2018 | Presentation: Hillsborough County ARES (Amateur Radio Emergency Service), NH |
| 9/9/2018 | Posted: Cyberattacks: Letter to Senator Edward Markey |
| 9/8/2018 | Presentation: Waldo County Maine Preparedness Fair, Belfast, ME |
| 9/7/2018 | Filed: Letter to Senator Markey |
| 8/29/2018 | Interview (Randy Powers) |
| 8/29/2018 | Posted: Practical Prepping Period Interview – Part 1 |
| 8/25/2018 | Posted: PG&E endangered the grid – and tried to cover it up |
| 8/24/2018 | Quoted: Wall Street Journal. (Article link: HERE.) |
| 8/9/2018 | Power Grid Defense Symposium Huntsville, AL |
| 6/23/2018 | Posted: More New EMP Commission Reports Released |
| 6/16/2018 | Filed: Appeal on FOIA 2018-0075 |
| 6/1/2018 | Posted: Now It's a FERC Cover-Up |
| 5/31/2018 | Posted: EM Weekly: Interview of Thomas Popik |
| 5/16/2018 | Posted: Interview on the Conservative Chic Chat Show WSMN 1590 AM |
| 5/15/2018 | Interview (Karen Testerman Show) |
| 5/12/2018 | Posted: STG Coalition Submits New EMP Commission Reports to FERC |
| 5/9/2018 | Filed: Comments to FERC in Docket RM18-1 |
| 5/9/2018 | Posted: Three New EMP Commission Reports Released |
| 4/30/2018 | Filed: Letter to Senator Ron Johnson |
| 4/29/2018 | Posted: Black Sky – every American needs to see this video |
| 4/29/2018 | Posted: Congressman Scott Perry Discusses Threats to the Electric Grid |
| 4/28/2018 | Posted: Guide to Developing a Community-Based Civil Defense Organization – CDVA |
| 4/22/2018 | Posted: Congress: Hold DHS Accountable for Protecting the Electric Grid |
| 4/16/2018 | Posted: The Electric Utility Industry Lacks Effective Regulation |
| 4/15/2018 | Filed: Motion to Intervene in FERC in Docket NP18-7 (PG&E) |
| 4/13/2018 | Filed: FOIA 2018-0075 (NOP PG&E) |
| 4/1/2018 | Posted: A NERC Cover-Up? Who Put the Electric Grid at Risk? |
| 3/25/2018 | Filed: Comments to FERC in Docket RM17-13 |
| 3/25/2018 | Posted: Grid Cybersecurity: The Critical Infrastructures Are Under Attack |
| 3/18/2018 | Posted: Is DHS Dropping the Ball on Critical Infrastructure Protection? |
| 3/16/2018 | Interview (Frank Gaffney) |
| 3/16/2018 | Posted: Secure Freedom Radio: Thomas Popik and Michael Mabee |
| 3/13/2018 | Posted: Letter to FEMA on building a culture of preparedness |
| 3/8/2018 | Interview (EM Weekly) |
| 3/8/2018 | Posted: EM Weekly Interviews Michael Mabee on Civil Defense! |
| 3/7/2018 | Filed: Letter to FEMA |
| 3/3/2018 | Posted: The Fight for Electric Grid Cyber Security |
| 3/2/2018 | Interview (Karen Testerman Show) |
| 3/2/2018 | Posted: Interview on the Conservative Chic Chat Show WSMN 1590 AM |
| 2/23/2018 | Filed: Comments to FERC in Docket RM18-2 |
| 2/23/2018 | Posted: My Comments to FERC on Grid Cyber Security |
| 2/19/2018 | Posted: (EM Weekly) Blackout: What We Learn From Electric Grid Failures |
| 2/17/2018 | Posted: What You Can Do to Secure the Grid |
| 2/4/2018 | Posted: What Is Civil Defense? What Is Civil Defense Virginia? |
| 1/16/2018 | Posted: What we should take from the Hawaii false missile alert |
| 1/7/2018 | Posted: All Roads Lead to Civil Defense |
| 12/26/2017 | Posted: A Sea Change in 2018 for Emergency Preparedness |
| 12/21/2017 | Posted: Building a Culture of Preparedness is now the National Policy |
| 12/16/2017 | Posted: Pre-Disaster Mitigation: It's Time to Change the Culture |
| 12/9/2017 | Posted: FEMA Administrator Brock Long: Time to hit the reset button on resiliency |
| 11/30/2017 | Posted: Basement Aquaponics System: Year-Round Food Security! |
| 11/28/2017 | Posted: Craig Fugate: The 7 Deadly Sins of Emergency Management |
| 11/26/2017 | Posted: Threats to the Electric Grid and the Sense of Congress |
| 11/18/2017 | Posted: GridEx: Is This Exercise Enough to Protect Critical Infrastructures? |
| 11/16/2017 | Posted: What is Civil Defense and why don't we have it? |
| 11/8/2017 | Posted: Critical Infrastructure Protection – Two Decades of Failure |
| 10/21/2017 | Posted: Hurricane Katrina and Hurricane Maria were both "best case scenarios" |