"Wired for Greed: The Shocking Truth About America's Electric Utilities"
---
Book Review: "Wired for Greed: The Shocking Truth About America's Electric Utilities" by Joe Seeber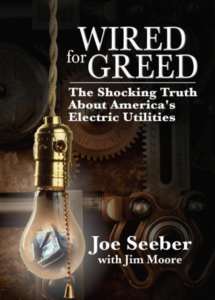 As you can imagine, I have read a lot about the electric utility industry. So when a Secure the Grid Coalition colleague of mine, Doug Ellsworth, recommended that we read Joe Seeber's "Wired for Greed" I immediately bought a copy. The paperback was $13.95 from Amazon. It seems like a slim volume (124 pages) but don't let that fool you: It is worth every penny.
French novelist Jean-Baptiste Alphonse Karr famously said: "plus ça change, plus c'est la même chose" or, "the more things change, the more they remain the same." This sums up the shenanigan's of the electric utility industry and "Wired for Greed" punctuates this point.
Joe Seeber wrote "Wired for Greed" in 2005 and a lot has changed since then, in particular, the regulatory scheme.  The Energy Policy Act of 2005 added Section 215 to the Federal Power Act. This gave the Federal Energy Regulatory Commission (FERC) the authority to certify an organization as an "Electric Reliability Organization" (ERO) which would develop reliability standards for the industry, subject to FERC's approval. (Yes, you read that right—the industry writes its own reliability standards.) On July 20, 2006, FERC certified the North American Electric Reliability Corporation (NERC) as the ERO. The Electric industry lobbied heavily for this self-regulatory scheme. Now, 15 years later, we see why. The industry has been up to even worse behavior and regulators  continue to fail to rein in the abuses. To abuse a cliché, by allowing the electric utilities to largely regulate themselves, we have allowed the fox to guard the hen house.
So, although a lot has changed, little has changed.
Seeber recounts instance after instance of electric utilities not only ripping off their customers, but overwhelming (and/or "buying") the regulators in order to get their way. This is exactly the same playbook that we are seeing today on the issues of grid security. The book discusses the misbehavior of major companies such as Enron, Duke Energy, PG&E, Entergy and the list goes on. It also discusses historical examples such as the misdeeds of Samuel Insull – whose massive utility empire spectacularly failed in 1932. Insull was indicted for fraud and fled the country. What emerges in "Wired for Greed" is a well documented story of an industry gone amuck for the last century. The book is riveting and appalling.
"Wired for Greed" should be required reading for every member of the House and Senate Energy Committees, as well as state Public Utility Commissions and federal regulators. Alas, I doubt they have time as they are too busy being lobbied by the electric utility industry. Anybody who pays an electric bill needs to read this book.
I assure you, I am seeing the same electric industry misbehavior in my grid security efforts as Mr. Seeber describes in terms of the industry's long running financial misbehavior.
Mr. Seeber: If you are reading this I beg you – America needs you to write volume 2!
###
Title: "Wired for Greed: The Shocking Truth About America's Electric Utilities"
Author: Joe Seeber with Jim Moore
Paperback: 124 pages
Publisher: iUniverse, Inc. (October 17, 2005)
Language: English
ISBN-10: 059535744X
ISBN-13: 978-0595357444
Back Cover Description:
Most Americans still do not understand electric utilities, and many consumers have only a vague grasp of the intricacies of regulation and deregulation. This is a paradox of sorts; regulation, in particular, seems easy enough to grasp. The real difficulty lies in understanding how power companies have manipulated the regulators. If you think utility deregulation has done away with electric utility monopolies, think again! Deregulation is a myth-it's business as usual for the power companies.

For most of America, utility deregulation has yet to become a reality. Even if it does, electric companies will still swindle those they serve. Why? One reason: deregulation allows the utility giants to retain control of the transmission and distribution of electricity.

Utility cheating has gone unchecked for more than a century. Author Joe Seeber has caught the electric companies red-handed, from fudged financials and courtroom trickery to meter manipulation and outright fraud. He paints a compelling portrait of an industry wired for greed-and argues that it's time someone pulled the plug.
---
Other Recommended Reading on the Electric Utility Industry: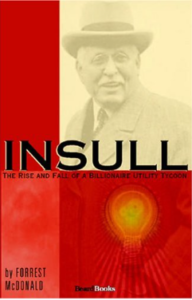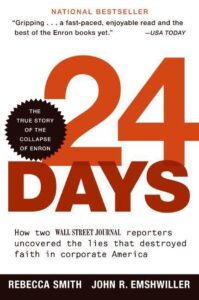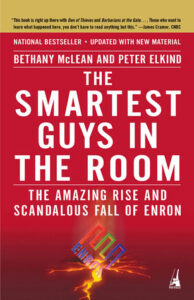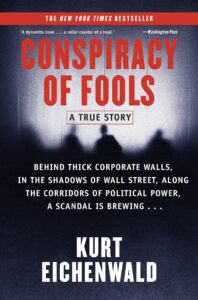 ---
[wpedon id="5868″ align="center"]