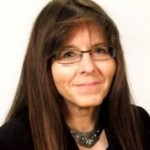 Cynthia Ayers
Cynthia Ayers is currently Deputy to the Executive Director of the Task Force on National and Homeland Security.   Ms. Ayers retired from the National Security Agency (NSA) in 2011 and was subsequently appointed Vice President of
EMPact America
.
Her intelligence community career included a position as an NSA Representative to the DCI's Counterterrorism Center, where she worked throughout the attacks on the USS Cole and the attacks of 9/11 (2000-2002). She served at the Center for Strategic Leadership as the National Security Agency's Visiting Professor to the U.S. Army War College (USAWC).
While at the USAWC, Professor Ayers taught on contemporary threats to national security from an intelligence perspective, and advised students on research concerning strategic intelligence, counterterrorism, cyberwarfare, the Middle East and critical infrastructure protection.
Ms. Ayers is also a consultant at the Center for Strategic Leadership (USAWC), a Fellow with the Center for Advanced Defense Studies, a member of the Secure the Grid Coalition and a member of the FBI InfraGard EMP Special Interest Group (SIG), as well as Vice President of the Central PA Chapter of InfraGard.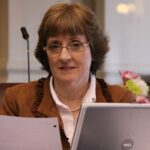 State Rep. Andrea Boland
Rep. Andrea Boland is serving her fourth term in the Maine House of Representatives.  She serves on the Joint Standing Committee on State and Local Government and the Government Oversight Committee.
Rep. Boland is also a national leader in electric infrastructure security from geomagnetic solar storms and manmade electromagnetic pulse.  She introduced the first legislation in the nation to deal with EMP, which it passed nearly unanimously in the Legislature in 2013.
She served as a U.S. delegate to the International Electric Infrastructure Security Summit in London in May 2012 and participated in the Dupont Summit 2012, "High Impact Threats to Critical Infrastructure," in Washington, D.C.  She submitted legislation to the Leadership Council in 2012 to require known, available, low-cost protections of the grid and will be resubmitting it this session.
Rep. Boland was a featured speaker at the International Energy Infrastructure Security Council annual summit in Washington, D.C. and the annual Dupont Summit in Washington, D.C., both in 2013.  She also brought the issue to the National Conference of State Legislatures.  Several states are now using her work as a model to introduce their own legislation to protect their own states.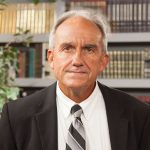 Dr. Peter Vincent Pry
Dr. Pry is the Executive Director of the
Task Force on National and Homeland Security
, a Congressional Advisory Board dedicated to achieving protection of the United States from electromagnetic pulse (EMP), cyber attack, mass destruction terrorism and other threats to civilian critical infrastructures.
Dr. Pry has spent his professional career serving in the Congressional EMP Commission, the Congressional Strategic Posture Commission, the House Armed Services Committee and the CIA.
Dr. Pry, as well as his fellow commissioners, have continued serving on the Congressional EMP Commission despite the stalling of funding and administrative supports for well over a year.
Click here to view his full bio on the Task Force on National and Homeland Security's website.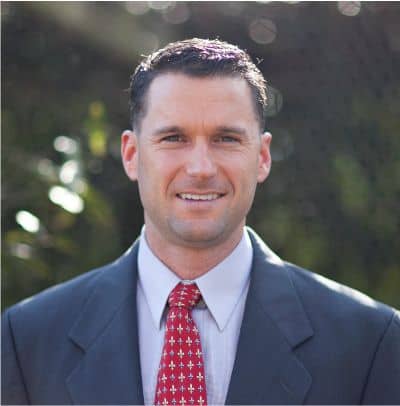 Tommy Waller
Tommy Waller is Director for Special Projects at the Center for Security Policy and oversees state initiatives for grid security with the Secure the Grid Coalition. Tommy comes to the Center with more than 15 years of experience as an Infantry Officer and Expeditionary Ground Reconnaissance Officer in the Marine Corps and service spanning multiple deployments to Afghanistan, Iraq, Africa, and South America. His assignments have ranged from conducting basic infantry operations, special operations and reconnaissance in combat environments to assignments in staff planning, logistics, training support and professional instruction.
His formal education includes numerous military schools and colleges, a bachelor's degree in International Relations from Tulane University and executive education in high stakes negotiation from the Wharton School.
In late 2014, Tommy was recruited as the youngest member of The Center for Security Policy's "Tiger Team" to use President Reagan's National Security Decision Directive 75 (a formerly Top Secret document containing his strategy to defeat Soviet communism) as the basis for which to craft a workable strategy for the United States to defeat its current global, ideologically driven, enemy: the Global Jihad Movement. Along with fifteen other well respected national security experts, Tommy helped draft the Secure Freedom Strategy.
He now works diligently to educate state and national level policymakers as well as law enforcement on the Nation's grave national security threats and some of the methods to defend against these threats, notably The Secure Freedom Strategy.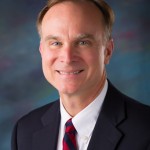 Thomas Popik
Thomas Popik is founder and chairman of the
Foundation for Resilient Societies
, a nonprofit group dedicated to the protection of critical infrastructure from natural and man-made disasters.
Resilient Societies is a public participant in the federal standard-setting process for electric grid reliability and nuclear safety, including the standards for physical security and solar storm protection.
Mr. Popik has given presentations to the Federal Energy Regulatory Commission, the Congressional Electromagnetic Pulse Caucus, the North American Electric Reliability Corporation, public utility commissioners, and state legislators to promote electric grid protection.  Mr. Popik received a Bachelor of Science in Mechanical Engineering from MIT and a MBA from Harvard Business School.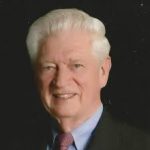 Ambassador Henry Cooper
Ambassador Henry Cooper, former Director of the Strategic Defense Initiative, is one of the Free World's foremost experts on missile defense.
He served as Chief Negotiator to U.S.-Soviet defense and space arms control talks where he helped negotiate treaties that continue to shape the modern world.
He was the Acquisition Executive for all US missile defense defenses, and has expert understanding of the capabilities of the Aegis system, in particular.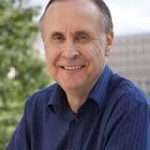 Dr. George Baker
Professor George Baker's professional background managing and implementing national defense and homeland security programs includes posts within academia, industry, and government.  He led the Defense Nuclear Agency's EMP program during 1987-94 and served as a member of the Congressional EMP Commission Staff.
He has provided consultation in the areas of infrastructure assurance, high power electromagnetics, nuclear and directed energy weapon effects, and risk assessment.
In 1999, Dr. Baker joined the faculty of JMU's College of Integrated Science and Technology.  In this position he taught undergraduate laboratory courses in analytical methods, instrumentation & measurement, energy, and complex systems.  He participated in the development and implementation of JMU's Intelligence Analysis degree program, while serving as the Technical Director of JMU's Institute for Infrastructure and Information Assurance (IIIA).
Over the last ten years, Dr. Baker was responsible for the IIIA research program, where he developed technology and techniques to improve U.S. homeland security efforts.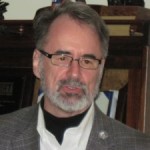 Chuck Manto
Chair and manager (volunteer) of
InfraGard
national EMP special interest group.  He serves as a strategic advisor to Public Technology Institute, IIIA of James Madison University and the Engineering and Physics department at Frostburg State University.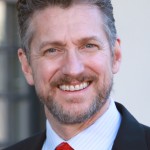 Kevin D. Freeman
Kevin Freeman, CFA, is founder and CEO of Cross Consulting and Services, LLC, DBA, Freeman Global Investment Counsel.  Kevin Freeman is considered one of the world's leading experts on the issues of
Economic Warfare and Financial Terrorism
.
He has consulted for and briefed members of both the U.S. House and Senate, CIA, DIA, FBI, SEC, Homeland Security, the Justice Department, as well as local and state law enforcement.  His research has been presented in critical DoD studies on Economic Warfare, Iran, and Weapons of Mass Destruction presented to the Secretary of Defense and the Under Secretary of Defense, Intelligence.
He is also a Senior Fellow at the Center for Security Policy and a Contributing Editor to The Counter Terrorist magazine.
Freeman's most recent book, Game Plan explains that an attack on the Power Grid would be an act of economic warfare with systemic implications.  His 2012 book, Secret Weapon:  How Economic Terrorism Brought Down the U.S. Stock Market and Why it Can Happen Again made the NY Times Bestseller list.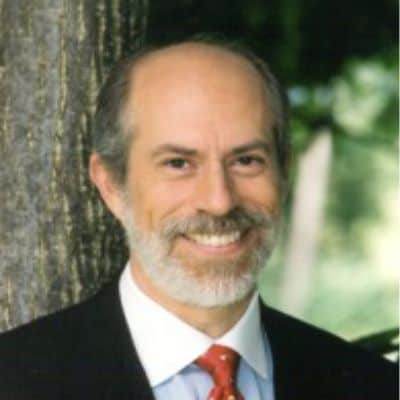 Frank Gaffney
Frank J. Gaffney, Jr. is Founder, President, and CEO of the Center for Security Policy, a not-for-profit, non-partisan educational corporation established in 1988. Under Mr. Gaffney's leadership, the Center has been nationally and internationally recognized as a resource for timely, informed and penetrating analyses of foreign and defense policy matters.
Under President Ronald Reagan, he acted as the Assistant Secretary of Defense for International Security Policy. He served as chairman of the High Level Group (NATO's senior politico-military committee) and as the Deputy Assistant Secretary of defense for Nuclear Forces and Arms Control Policy under Assistant Secretary Richard Perle. He was also a Professional Staff Member on the Senate Armed Services Committee.
Mr. Gaffney is the lead author of War Footing: Ten Steps America Must Take to Prevail in the War for the Free World and co-author of Sharia: The Threat to America and See No Sharia: 'Countering Violent Extremism' and the Disarming of America's First Lines of Defense. He hosts Secure Freedom Radio, an hour-long, nationally syndicated program that airs every weeknight. His daily Secure Freedom Minute commentaries are heard on 200 stations coast-to-coast. He is a featured contributor to Breitbart Radio and a columnist for Breitbart.com. He appears often on national and international television networks such as Fox News, CNN and BBC. Over the years, his op.ed. articles have appeared in such publications as: The Wall Street Journal, USA Today, The New Republic, The Washington Post, The New York Times, The Christian Science Monitor, The Los Angeles Times, National Review, Newsday, American Legion Magazine, and Commentary.
Mr. Gaffney's leadership has been recognized by numerous organizations including: the Department of Defense Distinguished Public Service Award (1987), the U.S. Business and Industry Council's Defender of the National Interest Award (1994), the Navy League of the United States' "Alfred Thayer Mahan Literary Achievement Award" (1999), and the Zionist Organization of America's "Louis Brandeis Award" (2003).
Mr. Gaffney received a B.S. in Foreign Service from Georgetown University and an M.A. from Johns Hopkins School of Advanced International Studies. He and his wife Marisol live in the Washington, D.C. area.