DHS Issues Warning about Vulnerabilities of Electrical Power Infrastructure from Cyberattacks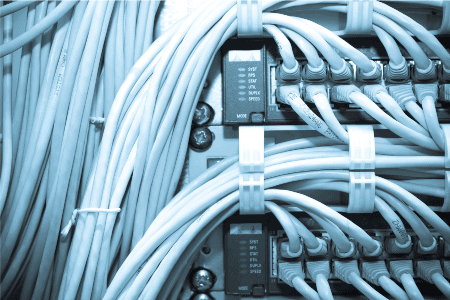 From the Science Times
Jasper Nikki De La CruzJan 16, 2016 09:22 AM EST
Power plants and factories are increasingly at risk by employing industrial control systems that are vulnerable to hacks. The Department of Homeland and Security's Industrial Control Systems Cyber Emergency Response Team (ICS-CERT) issued this particular warning after increase in cyber-attacks occurred the past year.
Industrial control systems are computers that control processes in the industry that includes food manufacturing facilities, steel mills and energy plants. Being connected to the Internet makes them more exposed to cyber-attacks and this is one of the most dangerous thing that can happen to energy plants.
"We see more and more that are gaining access to that control system layer," Marty Edwards, who runs the Department of Homeland Security's Industrial Control Systems Cyber Emergency Response Team.
Even those security-heavy highly sensitive and classified networks are impossible to isolate completely. This will allow hackers to exploit vulnerabilities and gain access in different computers across the network.
Edwards did not cite any specific incidents when this case happened, but it is safe to assume that these cyber-attacks executed on systems would cause panic among the US populations when publicized.
Ukraine had suffered a coordinated cyber-attack in its electric utility last month causing a massive blackout. This might be one of the reasons why the Department of Homeland and Security, specifically the ICS-ERT, for being wary of the industrial control systems' vulnerability to hacking.
"I am very dismayed at the accessibility of some of these networks. … They are just hanging right off the tubes," Mr. Edwards told attendees at the S4 conference.
It has also been reported that US cyber experts are assisting the Ukrainian government in investigating the cyber-attack on its power grid. The ICS-ERT also confirmed that the malware used in the Ukrainian attacks have the same code similarities with the malware used against critical power infrastructure in the United States.
Learn more at Science Times