Center for Security Policy Commends Energy Secretary Rick Perry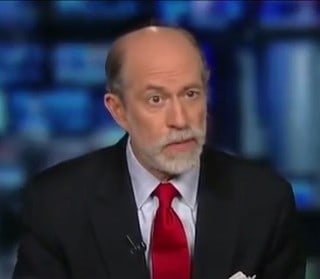 FOR IMMEDIATE RELEASE:
Center for Security Policy Commends Energy Secretary Rick Perry, Urges FERC to Create Incentives For Electric Grid Resilience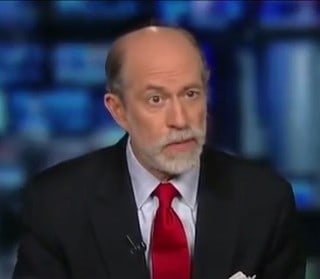 Washington, D.C. – October 24, 2017 – Yesterday, the Center for Security Policy submitted detailed comments to the Federal Energy Regulatory Commission (FERC) in support of Energy Secretary Rick Perry's September 28, 2017 directive that ordered fast-track FERC rule-making for the purpose of enhancing resilience and reliability at the nation's coal and nuclear power-generation facilities. The Center has long warned that the grid is highly vulnerable to enemy action or naturally occurring events. It therefore welcomed Sec. Perry's efforts to mitigate that vulnerability by requiring the storage of 90 days-worth of fuel on-site. Such a step could help key elements of our bulk power generation and distribution system come back from blackouts caused by polar vortexes, solar storms or even attacks on the grid from America's foes.
The Center's submission enumerated recent examples of what can happen to non-resilient power grids and the critical infrastructures they support when such threats eventuate. Mr. Gaffney noted that the costs of a lack of resiliency have been powerfully underscored by recent, devastating terrestrial storms like Hurricanes Harvey, Irma and Maria.
In the Center's FERC comments, its President and CEO, Frank J. Gaffney, Jr., observed:
It is apparent that Secretary Perry shares our urgent concern to ensure system restoration at electric power generation facilities as one key step in increasing electric grid resilience. Because the Secretary specified coal and nuclear power generation in his proposed rulemaking, he has received criticism by those who favor other sources of power generation, ranging from renewables to natural gas.

We suggest that the Secretary, and FERC, consider methods by which all businesses and organizations involved in electric power-generation, electric power transmission and electric power-distribution can be financially incentivized to build resilience into their operations.
Mr. Gaffney offered a number of illustrative and creative methods by which FERC, the Department of Energy (DOE), the Department of Commerce (DOC) and/or the Nuclear Regulatory Commission (NRC) could provide incentives for not only American electric utilities' coal and nuclear power plants, but for others like renewable energy companies and petroleum refineries to build resilience into their operations.
The Center for Security Policy urges FERC to fulfill its duty to serve the public interest by applying the spirit of Secretary Perry's directive to the entire energy industry so as to enhance both grid adaptability and prompt recovery when blackouts occur, which may make all the difference in securing our Republic, as well as its critical infrastructures.
The Center's submission to FERC can be found below.
For more information, contact Tommy Waller, Director of Special Projects at:   twaller@centerforsecuritypolicy.org
2017 Frank Gaffney - FERC Docket RM18-1-000

To view more pages of this document, place your cursor over the document and scroll through its menu.