New Hampshire can blaze the trail to plentiful carbon-free energy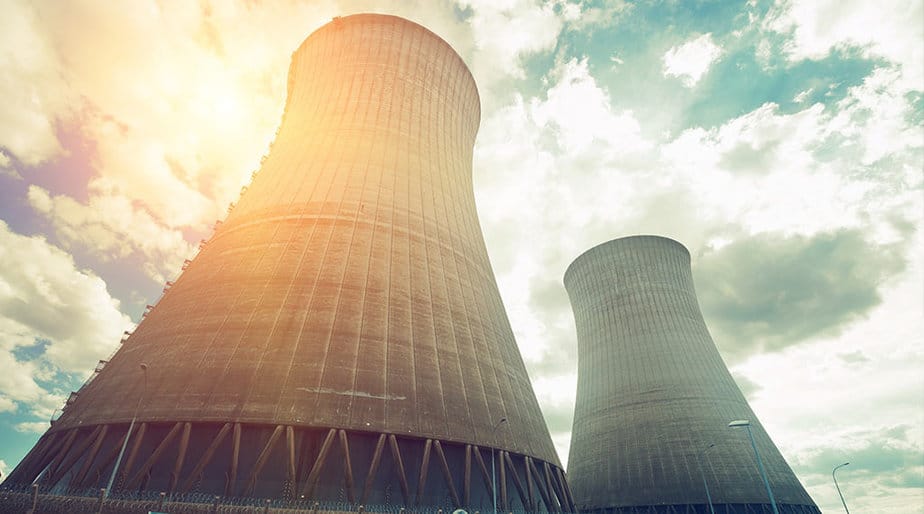 As energy prices continue to crush families and businesses, the future looks bleak for northern New England and its heavy reliance on carbon-belching fossil fuels.
But there's a bright spot up ahead. This summer, Governor Chris Sununu signed into law House Bill 543, an act "establishing a commission to study nuclear power and nuclear reactor technology in New Hampshire." That culminated a multi-year effort on the part of local New Hampshire citizens, activists, and elected officials to meet the state's challenges in energy security and environmental stewardship.
Given the plights of neighboring Vermont and Maine, which shut down their nuclear plants and have no major carbon-free energy solutions in sight, the commission's work could make the Granite State a net exporter of clean electricity.
The initiative has support across the spectrum, from environmentalists who see nuclear energy as a vital bridge toward more sustainable alternatives in the future, to political conservatives.
Valerie Gardner, co-founder of the California based Climate Coalition and Managing Partner of Nucleation Capital, said "the wording of NH HB 543 is very smart, direct and no-nonsense and it should be a model for every state in the nation!"
Karen Testerman of Franklin, who is challenging Sununu from the right in the September primary, worked with Grafton County Commissioner Omer Ahern Jr., to bring nuclear energy experts to the state. Their goals: to explore both the necessity of keeping Seabrook Station, northern New England's last nuclear power plant and the largest generator in the six-state electrical grid, operating for its entire useful life; and to explore next generation nuclear technology to go online well before Seabrook's license expires in the year 2050.
Those experts included Steve Curtis and Tom Dolan, who traveled throughout the state to brief citizens and leaders about the economic and national security benefits of nuclear power and the need for America to embrace spent nuclear fuel as a new sustainable source of energy. They stirred interest in the promising concept of recycling spent nuclear fuel in next-generation fast reactors – for which America has a domestic supply equivalent to 250 years of clean, carbon-free power – sitting unused on reactor sites nationwide, including at Seabrook, and in Maine, Massachusetts, Vermont.
"As a grassroots state, we in New Hampshire realize we can't wait for others to take care of our challenges," said Testerman.  "By presenting the issue to the House Science and Technology Committee members, and through radio outreach on New Hampshire's Common Sense radio program, we became the catalyst to initiating the potential pathway to energy independence," she said.
The initiative could supply everyone on the New Hampshire grid with clean electricity and make the state a major exporter of planet-friendly power to its neighbors.
The primary sponsor of the legislation was Representative Keith Ammon. His legislative approach received applause by advocates of clean energy nationwide.
Gardner, of the Climate Coalition, explained that New Hampshire is not alone in studying the benefits of nuclear for clean energy. "Michigan is already there, and WY, IN, WV, AL, WI, IL and CT have already repealed bans and/or passed pro-SMR" bills," she wrote, referring to state-level actions meant to explore the next generation nuclear revolution.
With the U.S. Department of Energy in Washington slow-walking recommendations to embrace a carbon-free future with next-generation reactors and recycled spent nuclear fuel, New Hampshire's new commission has the potential to make a historic difference for the state and the nation.