A Nation Forsaken by F. Michael Maloof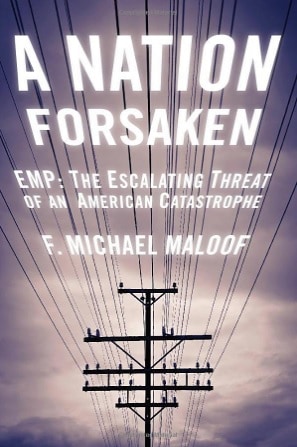 F. Michael Maloof, former senior security policy analyst in the Office of the Secretary of Defense, has almost 30 years of federal service in the U.S. Defense Department and as a specialized trainer for border guards and Special Forces in select countries of the Caucasus and Central Asia.
While with the Department of Defense, Maloof was Director of Technology Security Operations as head of a 10-person team involved in halting the diversion of militarily-critical technologies to countries of national security and proliferation concern and those involved in sponsoring terrorism. His office was the liaison to the intelligence and enforcement community within the Office of the Secretary of Defense in halting diversions and using cases that developed from them as early warnings to decision-makers of potential policy issues.
Following the September 11, 2001 terrorist attack on the United States, Maloof was detailed back to report directly to the Under Secretary of Defense for Policy to prepare analysis of worldwide terrorist networks, determine their linkages worldwide and their relationship to state sponsors.
Prior to his career at the Defense Department, Maloof was a legislative assistant to various U.S. Senators specializing in national security and international affairs.
In between working at the U.S. Senate and the Defense Department, Maloof was a special Washington correspondent for The Detroit News, a reporter for a specialized newsletter at U.S. News & World Report and Washington correspondent for The Union Leader in Manchester, NH.
Book Summary:  An EMP event that could shut down the country overnight, resulting in tens of millions of deaths and a 19th-century lifestyle for the foreseeable future.