VIDEO: Judge Jeanine Pirro on Vulnerability of America's Grid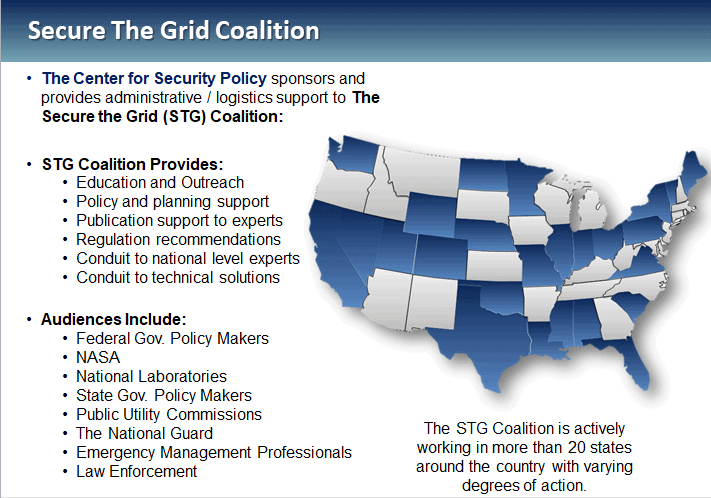 Judge Jeanine Pirro Warns of Vulnerability of America's Power System. (Aired on Fox News Channel on January 26, 2014.)
From the transcript of Judge Jeanine Pirro's comments:
Legislation intended to protect us has been blocked in Washington. The fight, of course, about money. Private companies that control 85 percent of the grid think the Department of Defense should pay to improve the infrastructure and vice versa.

There is one bill that can help us prevent this catastrophe and remedy our vulnerability. And make no mistake – it can be remedied.

And one person holds the keys to the kingdom. Congressman Fred Upton from Michigan is the chair of the House Energy Committee where these kind of laws are funneled. Bills that can protect us are bottled up in his committee.

They shouldn't be. This is a nonpartisan issue. This should be recognized as one of the most important bills pending in Washington today.

Curiously though, almost 60 percent of Congressman Upton's campaign contributions are from electric utilities, lobbyists, and oil and gas investors.