As news of increased solar storm hazard should prompt action, is Energy Secretary ignoring warnings?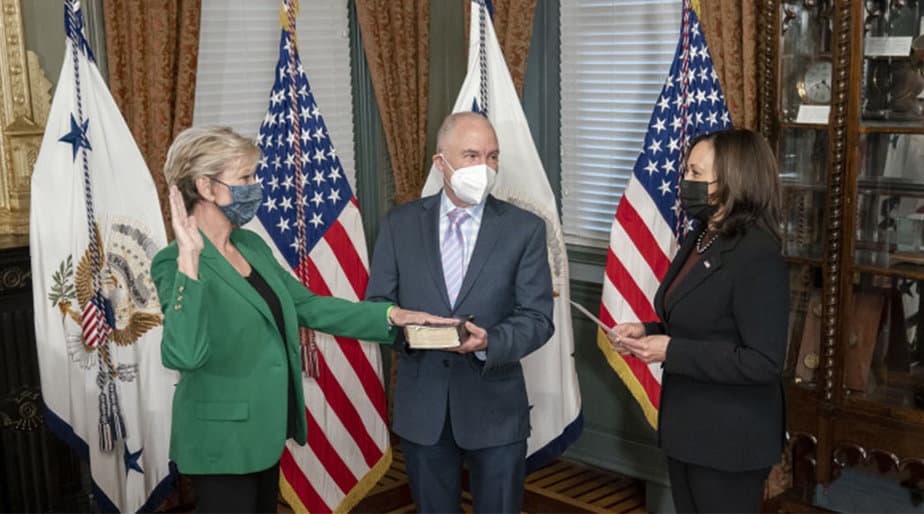 News headlines over the past two weeks point to a major increase in solar activity, some of which could be catastrophic to America's electric infrastructure.
On June 21st, Wired Magazine ran a story titled "Here Comes the Sun—to End Civilization" and on June 23rd, LiveScience.com reported, "Giant sunspot doubled in size in 24 hours, and it's pointing right at earth."
The threat described in these stories is associated with solar weather, specifically a "coronal mass ejection" (CME) which is 100% certain to strike earth at some point in the future. A large enough CME can cause a geomagnetic disturbance (GMD) that can permanently damage the irreplaceable major transformers that are the backbone of the U.S. electric grid, causing deadly long-term blackouts.
Earlier this month, on June 13th, this threat was made crystal clear to the Secretary of Energy Advisory Board (SEAB) during their quarterly meeting in both written and verbal testimony.
I personally reminded the SEAB that for the cost of less than 1% of the Biden infrastructure bill we could protect our electric grid from certain collapse from the Sun's harmful effects.
I pleaded with the SEAB to ensure that their "Grid Modernization" recommendations, particularly the section focused on "Preventing Outages and Enhancing the Resilience of the Electric Grid," should include provisions for protecting against solar weather.
On June 22, the SEAB published those recommendations.  Notably absent was any mention of solar weather or the need to protect against it.  In fact, the 10-page document was absent any mention of hazards to the grid other than "extreme weather events (Heat Dome in Northwest, Winter Storm Uri, etc.)"
There was no mention of the need to ensure that "modernization" includes protection of the grid against cyber threats, physical sabotage, supply chain threats (such as Chinese transformers with hardware backdoors), or electromagnetic threats (either man-made or from mother nature.) This is despite the Secure the Grid Coalition providing detailed warnings about all these threats – and recommendations to protect against them – at every previous quarterly meeting of the SEAB.
Even more worrisome is the fact that the SEAB has not yet published my most recent written comments on its Energy.gov website. Every previous SEAB quarterly meeting featured hyperlinks to the written comments made by public participants, except this one. Both sets of public comments were from members of our Secure the Grid Coalition, both were about grid security matters, and both are missing from the site.
Is the Energy Secretary purposely ignoring a major threat to the electric grid? She can't say she wasn't warned.
I recently joined Frank Gaffney's show Securing America, to discuss this important issue.