VIDEO: Emergency Power – Peak Performance 700 Amp Power Station Plus
Emergency Power Source: My newest prep. It is a Peak Performance 700 Peak Amp Power Station Plus. I got it for $49.95 at BJ's. Here is my story and review.
Sometimes you can really luck out when you're prepping on a budget. I see this emergency power unit advertised for about 100 bucks, so I got a sweet deal at half that price. This is why it is important to always be looking. You never know where you may find great budget prepping deals!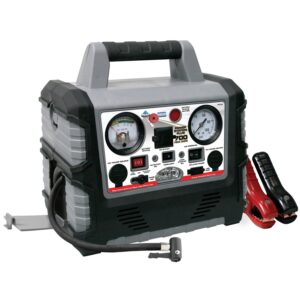 I found some listings for it, but shop around for a good price. Looks like there are different models:
Pep Boys: http://bit.ly/1eVc4cD
Cabela's: http://bit.ly/1cXLTzO
BJ's: http://bit.ly/1gDLaqn