Michael Mabee Discusses Grid Vulnerability on News Nation Now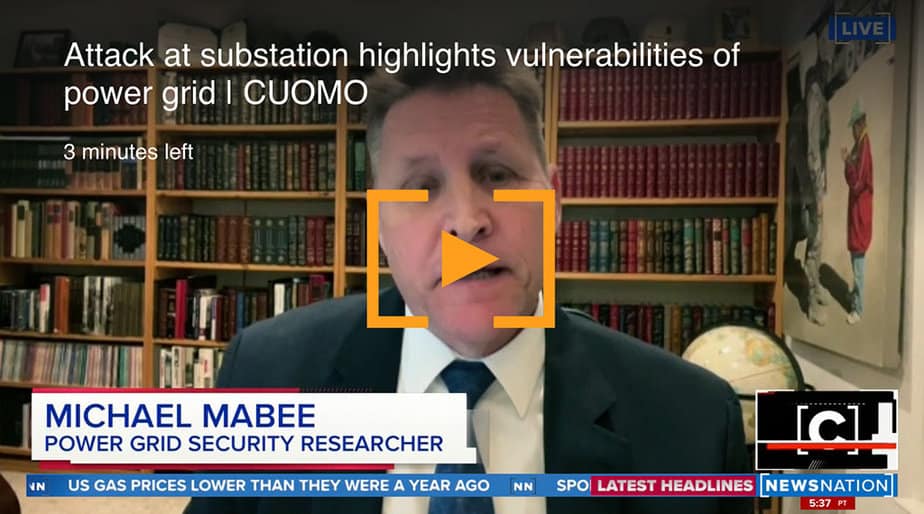 Secure the Grid member Mike Mabee joined Chris Cuomo on News Nation Now to discuss the vulnerabilities of the U.S. electric grid in light of the recent attacks on North Carolina substations.
---
The attack on an electric substation in North Carolina wasn't the first of its kind. Michael Mabee, a power grid security researcher, discusses the more than 900 attacks on the power grid that have occurred since 2010, and what the federal government can do to help secure the nation's infrastructure.