Grid Makes Wired Mag's Top Five Threats and More News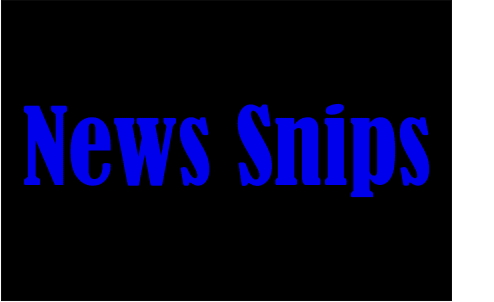 The Biggest Security Threats We'll Face in 2015
Wired Magazine
Until now, the most serious breach of critical infrastructure we've seen occurred overseas in Iran when Stuxnet was used to sabotage that country's uranium enrichment program. But the days when critical infrastructure in the U.S. will remain untouched are probably drawing to a close.
If cyberwar erupts, America's electric grid is a prime target
Christian Science Monitor
Cybersecurity experts say that targets in a cyberwar wouldn't be Hollywood studios but instead the nation's critical infrastructure, which is already under attack by hackers trying to infiltrate, study, and potentially cripple US utilities.
130 million Americans could suffer due to intense solar storm
Centerville Daily Iowegian
Congressional testimony before the House Homeland Security Committee earlier this year established that the likelihood of another Carrington-class solar storm, to say nothing of less powerful ones, striking our planet in the foreseeable future is 100 percent.
After Sony hack, is US grid next?
World Net Daily
At first, North Korea wasn't assessed to have the capability of such an electronic attack. But U.S. intelligence sources said the hacking increases the threat of an attack on the nation's life-sustaining, critical infrastructure.
Grid security is one of our greatest national vulnerabilities: An interview with James Woolsey, former Director of the Central Intelligence Agency
Forbes
An EMP detonation may seem like science-fiction, but it is a real and credible threat to the grid. I recently sat down with former CIA director James Woolsey, a leading advocate for grid security, to learn more about the EMP threat specifically and to find out what the government is doing to protect the grid from such an attack.
Eaton helps power Africa's largest microgrid project
New Pittsburgh Courier
The microgrid has battery storage and is designed to supply reliable and predictable power to meet the off-grid community's energy demand. It will be the largest self-sufficient solar microgrid project in Africa.
DHS admits catastrophic impact of EMP
World Net Daily
Buried in a 303-page report is an assessment by the Department of Homeland Security that a massive electromagnetic pulse event caused by a solar flare could leave more than 130 million Americans without power for years. In spite of the admission of the cataclysmic consequences of an EMP event, DHS still has not added the threat to its 15 National Planning Scenarios.
Pretty Much Every Smart Home Device You Can Think of Has Been Hacked
Slate Magazine
The more devices and points of entry there are on a network, the more opportunities there are for an intruder to find a sneaky way in. But that doesn't make these hacks any less clever…or problematic.